The History of Rickety Bridge Winery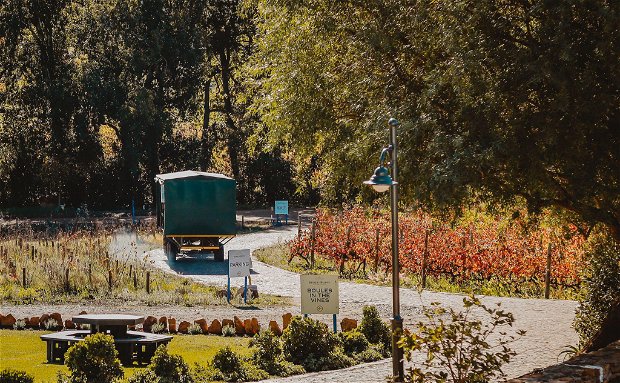 This historic estate was originally part of the great La Provence farm given to French Huguenot farmers in 1694. Over the years the property was divided and the portion which is now Rickety Bridge was granted to Paulina De Villiers, one of the first female landowners in South Africa, in 1797.
Rickety Bridge Wine Estate is a highly esteemed winery located in Franschhoek, South Africa. The estate boasts an ideal location as it overlooks the Wemmershoek Mountain range, and its diverse terrain and soil types make it the perfect place for growing a wide range of grape varieties. The flatland surrounding the estate is covered with sandy soils, ideal for growing grapes close to the Franschhoek River, while the hillside provides the ideal conditions for growing high-quality red grapes needed for producing premium red wine.
The estate is famous for its flagship wine range, Paulina's Reserve, which celebrates the memory and pioneering spirit of Paulina De Villiers. The winery has received numerous accolades and high praise for its distinctive wines, including the Rickety Bridge classic range and the Foundation Stone Range.
Rickety Bridge Winery is committed to producing high-quality wines, which is evident from its extensive portfolio of excellent wines, including the renowned flagship wine, The Bridge Cabernet Sauvignon. The winemaking process at Rickety Bridge is executed with great attention to detail. Visitors can gain insight into this process by taking the informative Cellar Tour, where knowledgeable staff explain the journey from vine to barrel.