Meet the Wine Makers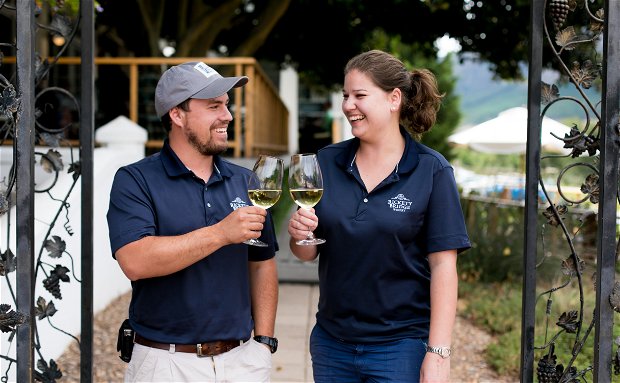 Meet the wine-making team at Rickety Bridge.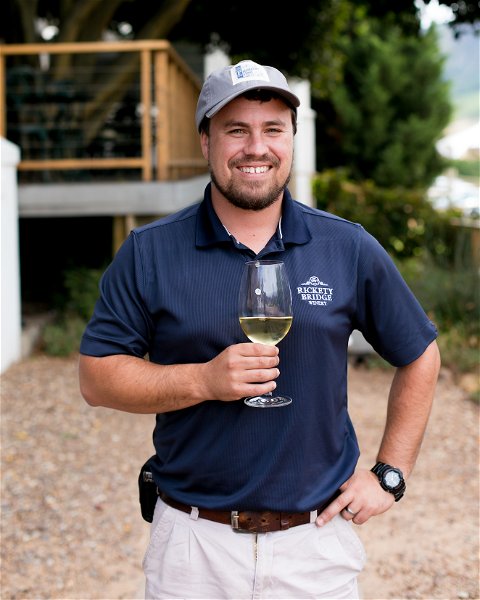 Donovan Ackermann
Cellar Master
Before becoming the head of the Rickety Bridge Winemaking Team, Cellar Master Donovan studied at Elsenburg in Stellenbosch. After completing his studies, he worked on harvests in California, Australia, France, and several locations in South Africa. Winemaking runs in his family, with both his uncle and grandfather being winemakers as well. Donovan originally aspired to become a viticulturist, but after his first harvest, he became hooked on the process of producing wines. His experience in viticulture is crucial as it enables him to understand his vineyards and produce exceptional terroirs.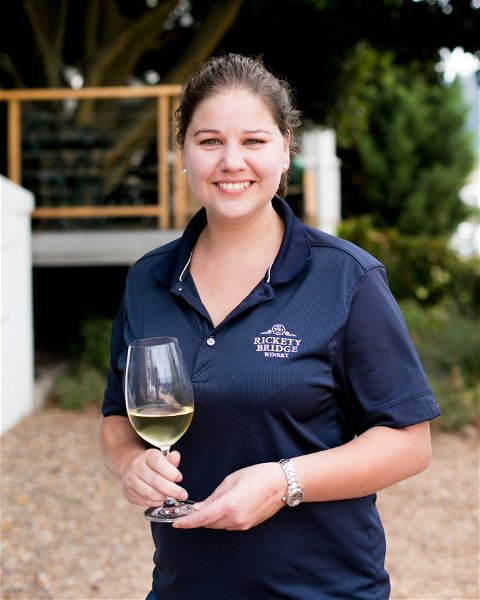 Mari Kotzé
Winemaker
Mari joined the Rickety Bridge winemaking team in 2018, after completing her studies at Elsenburg Agricultural Institute. She has completed harvests in France, Austria, and the USA, as well as multiple harvests in South Africa. Her passion for winemaking stems from her love for vineyards and the meticulous process of caring for grapes. The aroma of yeast during harvest time and the excitement of the grapes being harvested fuel her love of winemaking.